Jennifer T.
Ventura, CA
Our go to place! Everything in the case is fresh, hormone and antibiotic free, no fillers or color added. The selections are an inspiration to create yummy things and there are some items you couldn't find anywhere else like the "Ultimate Burger"- best burger EVER! Other specialties are the "Avocado Bomb", chicken stuffed with cheese and asparagus and we just love the "Chili Lime Chicken". It makes meal planning easy because much of the selection just needs a side dish to accompany it and dinner's a done deal. What's  even better is  they also have some side dishes! Holidays bring many special goodies to the table and although you need to pre-order your turkey of prime rib, it'll be the best you've ever had - guaranteed! Believe it or not, prices are actually better than the pre-packaged stuff in the grocer's case because there are always specials and incentives to shop here. Love Main Street Meats!
Sistrsprkl S.
Ventura, CA
I'm a vegetarian & I like this place. Great veg sandwich & lemon bars. Also good selection of local goods, grabbed some jam. Side salads were a little bland but I'd go back. My meat eating family members love this place.
Lexi C.
Great first experience at Main Street Meats! Thankfully they had holiday hours for Memorial Day today. PRO tip. They have a killer check in offer (esp for...
Betti M.
I went to Main Streets Meats because it was on my Axxcess card. I got their Italian sandwich and it was outstanding. The employee who waited on me did a...
Patrice O.
The best farm-fresh chicken in the county. I alway get 2 whole chickens and have them spatchcocked. I have the backbone taken out and flattened. Just put...
Gc O.
I've shopped here a few times. All good. Yesterday I bought the best tri tip ever. Really want to commend them for great quality meats , good prices and...
Steven Dillon
Excellent quality selection, service and staff top-notch!
Nasser N.
Great place. The young man who's the owners son, is very polite and helpful. Try their chicken bone broth. Just like mom used to prepare. Meats are very...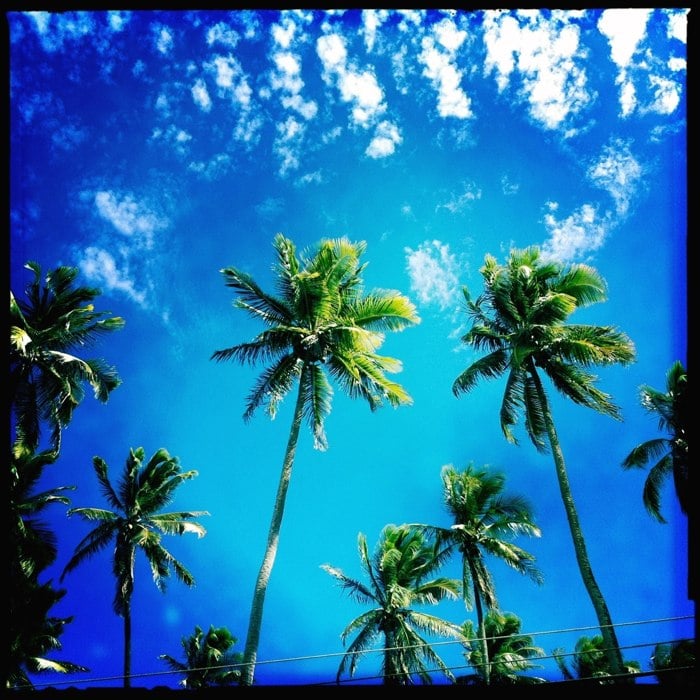 Scott B.
Sharron and her team have the best quality meats in the area and the best attitude while serving there customers. We will always be part of the Main Street...
Brenda Bellini-Ulery
Excellent selection, friendly helpful staff.
Pamela B.
I love this butcher! The quality is great and Sharon is the best! She is always helpful with how to prepare the meats, cuts the meats and bags them however...
Scott Shrum
So Glad we found this place!!! Everything is amazing quality! The staff is super nice and helpful!
Main Street Meats
We are now taking Holiday Meat pre-orders! SAVE 15% when you place your order with deposit before December 16th!! Serve the best with our Prime beef dry-aged for 30-days! We also feature fresh American-raised Lamb and delicious holiday Hams! #HolidayMeats #DryAgedSteaks #SustainablyRaised #ButcherShop #Deli #Ventura
Mike S.
I have been going there regularly for Sharon's (the Owner/butcher) Prime bottom round which she so expertly slices thinly so I can turn into the best Jerky...
Melissa Farlow
We picked up the BBQ package last weekend and extremely pleased with most importantly the quality but as well the amount of food! We will be back!
MaryAnn LaVere
The Family Meals are my easy answer to entertaining! My guests have been complimenting on the extraordinary quality of the meat, chicken, ribs and Tri tip. The side dishes taste homemade!
Melissa C.
The people are friendly and attentive. I always get fast immediate service. I have been there mainly for mean before but today I got the deli potato salad....
Cherié Lynnae Whitaker
great place to buy good organic meats
Asia R.
For our first time the lady that helped us, I think she was the owner....Took her time and helped us choose what we needed(wish we remember her name). We...
Kathy Hansen
Stopped in and bought some burgers this time. Oh my these burgers are the best. As my husband said....it was like an religious experience. We will be back for more burgers and more steaks.
Main Street Meats
We have Avocado Bombs in the meat case ready to hit your grill!! These delights are a ripe avocado stuffed with pepper jack cheese, encased in our Ultimate Burger and finally wrapped with bacon. So tasty but you have to try 'em for yourself (: We also have great steaks, gourmet burgers and everything else to make your weekend delicious! #AvocadoBombs #GrassFedBeef #DryAgedSteaks #GourmetBurgers #CustomBurgers #HousemadeSausage #SustainablyRaised #SmallFarms #FreeRange #ButcherShop #Deli
Turkey B.
I love this butcher. Their grass fed beef and pork are of outstanding quality. Prices are high for some, but you are paying for the quality and grass fed,...
Virginia Johnson
Sharon and the staff are so helpful!! The quality of the meats and handmade sausages is fantastic
Kristie L.
I am so glad I found Sharon and her Shop... She is so knowledgeable and kind, and runs a very customer centered business... She is very responsive to...
Teresa O.
I'm so grateful for this shop. I always find organic, ethically sourced animal protein, local veggies, eggs and other interesting foods. (They have the best...
Todd Douglas
Great service, even better meat! It was our first time and for spending $50 they gave us a free range turkey breast, must have been at least 10 lbs or more, plus to sausages of our choice.
Barry Evan
Alexis Petersen
We had amazing tri-tip sandwiches. They have a lot of different sandwich options. We will definitely be going back soon.
Casey Nelson
The walk-in dry age cooler is awesome. Everything in the store is A+.
Melissa G.
I've been hearing about this place for a while now, and feeling tired of searching multiple locations to find organic,ethically sourced meats and poultry,...
Main Street Meats
This weekend!! Get ready for your Super Bowl party at our Super Sampling Weekend! Enjoy tasty (free range!) wings, chili, subs and BBQ meats. #supersampling #ventura #shoplocal #eatnatural #butchershop #deli
Jennifer R.
YUMMY! I stopped in yesterday for the first time and the customer service was perfect. Friendly and helpful but let me look around without feeling rushed....
Jennifer Tipton
Our "go to" place!!! Quality unsurpassed and great deals offered routinely including buyer's rewards program. Such a tempting selection includes many pre-prepared choices such as stuffed peppers, chicken cordon bleu - makes dinner prep a breeze, just add a salad and a side!
Main Street Meats
The holidays are (almost) here! Come save 20%-off your holiday meat order if placed by December 9th!! #primerib #greatsteaks #grassfed #30daydryaged #sustainablyraised #CutToOrder #butchershop #deli #shoplocal #eatnatural #Ventura
Chris M.
A wonderful meat market with a friendly staff. Sharon has a great selection of natural meats and local products. They have Lovin' Cup bone broth now! Yummy...
Robin W.
Local Butcher sells Good, well-sourced products with a smile! Being new in town, I needed to find a source for Good Quality Meat. At Main Street Meats,...
Babette L.
We arrived very close to closing time but they took the time to help us find the perfect meat and seasonings. Excellent service and WOW on the steaks!
Main Street Meats
Do you let your steaks get to room temperature before cooking them?? #30DayDryAged #GrassFed #GreatSteaks #CutToOrder #ButcherShop #ShopLocal #EatNatural #Ventura
Jacob L.
This might be my favorite place to spend money in Ventura. They have a wide selection of delicious, high quality dry aged meats. The prices are higher...
Sylvia F.
As we walked in we were immediately greeted by Sharon. The place was not too small with a long butcher display of meats. Prices are decent for the quality...
Veronica Jewel Rooks
David K.
Love this store. I have a dog with cancer and they have just what I need for her. Had the best tri tip sandwich from their deli it was delicious. Everyone...
Christine S.
I will never, EVER have another cookout again without getting my hamburger meat from Main Street Meats! The butcher asked if we wanted our ground sirloin...
Main Street Meats
We offer several delicious rubs that can be added to your steaks, roasts and ribs at no extra cost. Simply ask and enjoy! #ventura #butchershop #dryagedsteak #grassfedbeef #eatnatural #shoplocal
Main Street Meats
Yes, we totally agree with quote!! Do you? #Ventura #grassfedbeef #dryaged #sustainablyraised #butchershop #ShopLocal #EatNatural #CookWithAbandon
Adam G.
Ventura, CA
This is the place to go for meat in Ventura.High quality, grass fed, dry aged meat.  Amazing Italian and breakfast sausage that they make there.  Fantastic, thick cut bacon.  The service is always excellent.  Sharon is always super helpful during a consult of how to cook any type of meat you buy.  I recommend signing up at their little check in station when you make your purchase.  Just enter your phone number and you'll find a nice savings every few purchases.  Also, cash is king there.  You get a 5% discount when paying in cash.They recently started serving BBQ tri-tip and brisket.  Best BBQ I've had in Ventura County. I'm very thankful that Ventura has a local butcher that supplies such high quality meat.
Leland Baxter
Great local butcher shop. Quality meat that is sustainably raised and grass fed, then dry aged. The ground turkey is amazing. I don't want to buy meat from a grocery store ever again.
Main Street Meats
Make you holiday feast the best ever! Stop in this weekend to order your holiday meats, including Prime Rib, Filet Mignon, New York Roasts, Crown Pork Roasts and more! Have questions? We love to help! Hot prepared sides dishes available too! #GrassFed #SustainablyRaised #ButcherShopAndSoMuchMore #HolidayHeadquarters #PrimeRibRoast #CrownPorkRoast #Ventura #ShopLocal
Chas Valdez Haughton
Lucinda Wehrkamp
Main Street Meats
Don't miss our FREE Holiday Tasting Event on Thursday (Nov. 10) from 1-8 pm. Stop by to see and taste all the delicious dishes that we'll have available this holiday season, plus enjoy raffles, giveaways and goodies!! #HolidayTastings #SpecialEvent #Ventura #GetReadyForTheHolidays #TimeToTalkTurkey
Jim G.
Ventura, CA
Been driving by this place forever, never stopped in.  Sorry I didn't stop sooner. I needed Turkey Parts for thanksgiving since it is just my daughter and I and didn't want to cook a full bird.Lo and behold they are getting them the week before thanksgiving and I was able to order fresh not frozen...AwesomeThe place is a hidden treasure. All the meats, deli counter and full line of Cento Italian productswere incredible.  They can get what they don't have in stock (duck breasts) etc. I have chef training and love to cook. This place is my new source for all meat.  Sustainable , grass fed , all natural.  Please please please if you need any kind of special meat, special treatment or cut on you meat Come to this place. Support what they are doing here so we can enjoy it for a long time to come . They are knowledgeable meat cutters not just packaged and standing behind a counter. Havent tried the Deli yet but I can tell you the pork belly sandwich is first on my list ....
Amanda Gonzales
Your tri-tip bowls are delicious!!! Filled with tons of flavor!!! Ready to pick up another and go for picnic at the beach!!! Thank you Sharon for such an amazing market along with fabulous customer service
Ryan Granger
Great Cofffffeeeeee Wonderful People and great food. Make sure to try the Chicken Cordon Bleu.
Main Street Meats
Our delicious new Hot Food Menu launches this weekend!! Come on in for fantastic grass-fed, sustainably-raised meats, including Tri-Tips, Ribs, Steaks, Sausages, and several kinds of delicious Burgers ground fresh right here! #EatNautral #ShopLocal #GrassFed #DryAged #SustainablyRaised #SmallFarms #Deli #ButcherShop #Ventura
George B.
Ventura, CA
The sandwiches and potato salad are great for lunch. The bacon burgers are great. I cooked mine on the grill on low medium. Perfection. The staff is always friendly and helpful.
Charles Proctor
I always go there for lunch and have a sandwich. They are all great. The homemade potato salad is awesome. Just cooked their bacon cheeseburgers and the kids are ecstatic. Mines still cooking. Can't wait.
Danyea M.
Ventura, CA
I learned I had celiac disease after years of food elimination diets, and many medical issues including blood transfusions. Eventually I settled on 6 ensures a day and bird food.I loved cooking ,It had always been a part of my tradition, and a way of staying sane in times of stress,and a creative outlet .Now it was just to painful to be in the same room with food. And then I stopped in Sharon's shop for bird food (kind bars).Every time I went in, everyone in the store was so kind. The smell of the bbq almost made me cry. I explained to Sharon why I feared eating any meat ,because of the feed that most farmed animals eat including many gluten containing grains and oats. Despite my bouts of severe anemia and malnutrition, I'd become sick too many times after just one bite. Sharon unlike many others in the food service business did not role her eyes or assure me that their would be no problem, she actually asked questions, and did independent research.I will never ...
Dustin K.
Ventura, CA
Where do I begin. I have never walked into a more pleasant professional caring business in my life. Sharon is alwaysssss helpful and courteous no matter what time of day her meats are always fresh and always has great ideas on food ready to go for every occasion. The sandwich department! Kyle her helper over there is truly phenomenal and always has a smile and wanting to work and serve people I must get 5 sandwiches a week from them and Kyle always seems to make them better than the time before if you're looking for a great lunch please go see them at Main Street meats never ever a disappointment.
Katy R.
Port Hueneme, CA
Stopped by today and loved everything about this place. local grown product plus healthy choices.  Cheryl was super helpful and patient....  I had no idea what I was talking about and she was very kind.  I'll be back next week :)
Shonna B.
Los Angeles, CA
Driving by, I always thought this place was a cheap carniceria. I was looking for something special for my husband for Father's Day and I found out online that this is actually a beautiful high-end organic grass fed dry aged beef and local foods boutique. I was so surprised because the garishly painted advertisements don't match the exquisite quality inside. I bought two New York Strips and then were incredible! Like Michelin Star restaurant good. We were very impressed and will definitely be back!
Joyce Timmons Davis
Tracy F.
Ventura, CA
We had some of their sandwiches for the first time today.  They were incredible!  The bread truly makes to sandwich and this bread was the best.  We ordered the Turkey Bacon Panini,  Mama Mia Italiano, and the Turkey Caprese.  All were really fresh and wonderful tasting.  I thought the Turkey Caprese was the best sandwich I've ever had.  We also tried an assortment of side salads.  All were really good.  I especially loved the kale and strawberry salad.  This place knows how to make a great sandwich.  I will be back and look forward to trying out the fresh meats next time I go.
Will T.
Ventura, CA
Great staff and quality product the staff knows what they are talking about. I have been going here since it was Frank's still a great service and shop